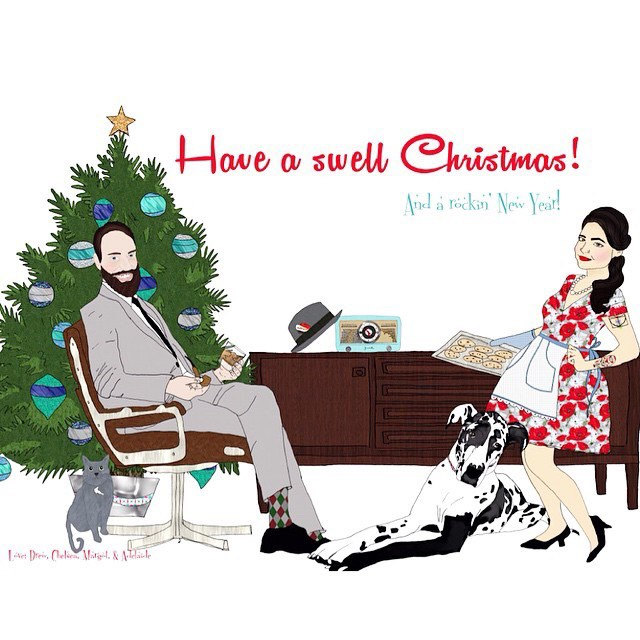 Imported Products
Custom Family Portrait Illustration Art for Anniversary Card Save the Date Birthday Weddding mother's day, father's day Gift christmas card,
This is for a custom portrait done with four people/pets and a banner with family/whatever name you choose (as shown in first picture, second picture is for example of what can be done with It is hand drawn and then digitally imported to color in with special patterns etc. It is done in a realistic cartoon style. The buyer will be able to choose clothing style/patterns etc.
Up to four people, pets, objects, whatever you want in this picture. If you would like more here is a listing for additional person/pets. https://www.etsy.com/listing/179453570/additional-personpet-for-custom-family

I will need Send me (chelseaburns8@gmail.com) high res close ups of each family member plus a full body photo of your bunch.
I also need:
*Hair color- type-UP/DOWN/CURLY (if one of your pics has it just right, I can do it like that one, just let me know which one is it!)
*Eye color
*Clothing! What are you gonna wear? - Please note- if you want this to be something crazy like mermaids and princess dresses! That's great and I can do it, but I gotta charge you a few extra bucks, cause I takes me longer to do!

Let me know if you have any special requests, such as changing colors or accessories. Also, I will need the name listed on the banner and banner color. I won't be able to start until I have everyone included in the portraits picture/listing.

If you would like extras like a Christmas tree, flowers, etc. for a special occasion that can certainly be arranged, message me before purchasing and I can set something up for you based on your needs.

You will get one 11 x14 photo printed page on long lasting fade resistant paper with your portrait and a high res jpg file so you can then turn your portrait into a card or profile pic.

I will email you with sketches to get your approval.
I then will proceed to ink and color it.

PLEASE NOTE: unless otherwise arranged custom portraits are for personal use only, commercial rights are retained by Cho. Be. Art and Design

All designs are property of Cho. Be. Art and Design and may not be copied or distributed without permission.