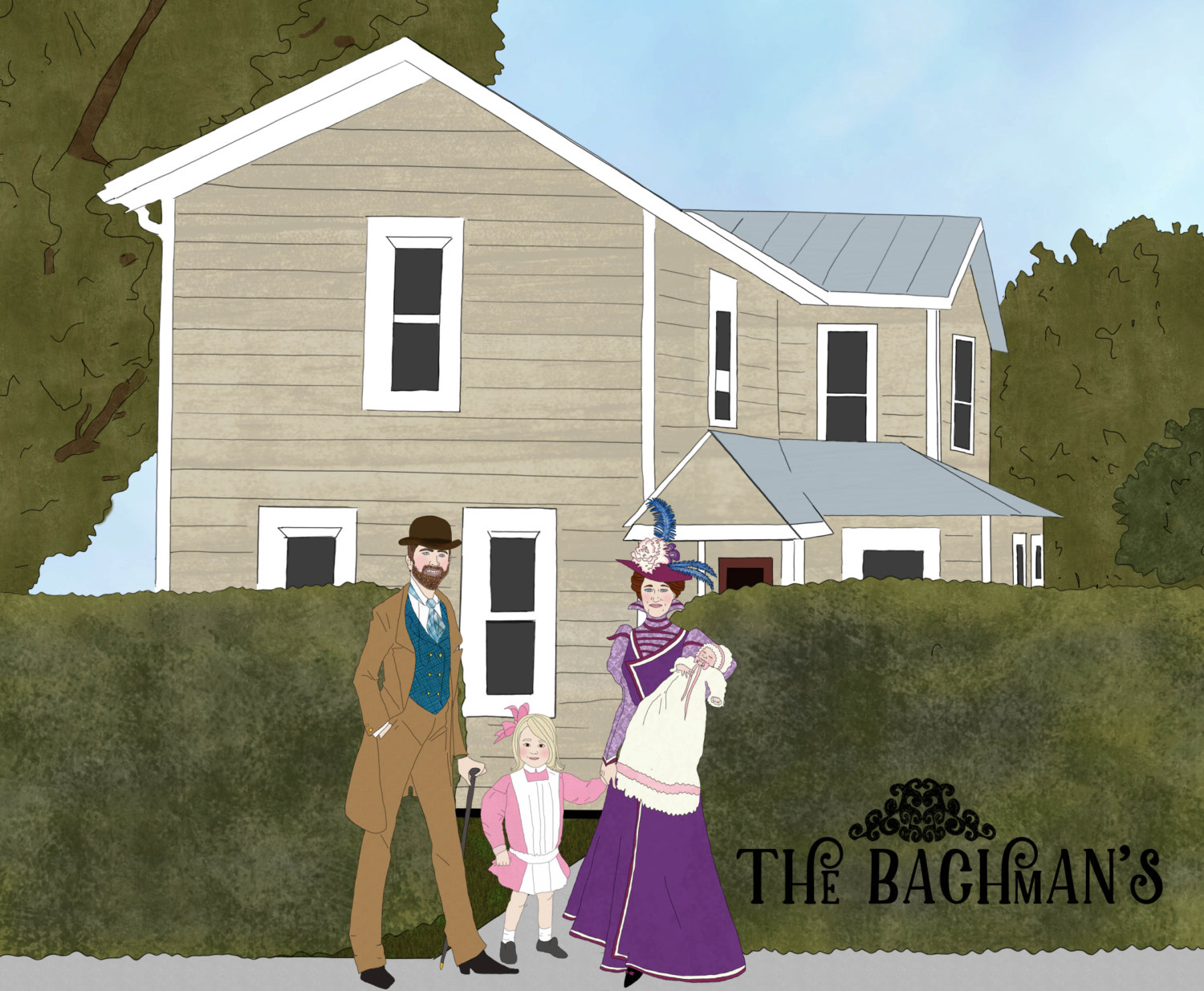 Custom Portraits
Full Background Family Portrait
These custom portraits are the real deal! Do you want your whole family, your family's home, and your pets? You got it!
I draw these portraits by hand and then I color them in digitally. I use photographs of you and your family (or whomever you choose) to do the illustration.
At the end of the process, you get a high-resolution image of the illustration sent to you digitally for you to use on Christmas cards, Facebook, etc. and one 11x14 giclee, fine art, fade-resistant print of the illustration.
These illustrations require cooperation with you since it will be your vision coming to life. Email correspondence is required!
Illustrations that requires extra work outside of these parameters, i.e., historical clothing, grandiose architecture, etc. will require extra payment.
The process can take up to 8 weeks. Order times are longer during peak seasons, so order in advance.
PLEASE NOTE: unless otherwise arranged custom portraits are for personal use only, commercial rights are retained by Cho. Be. Art and Design
All designs are the property of Cho. Be. Art and Design and may not be copied or distributed without permission.